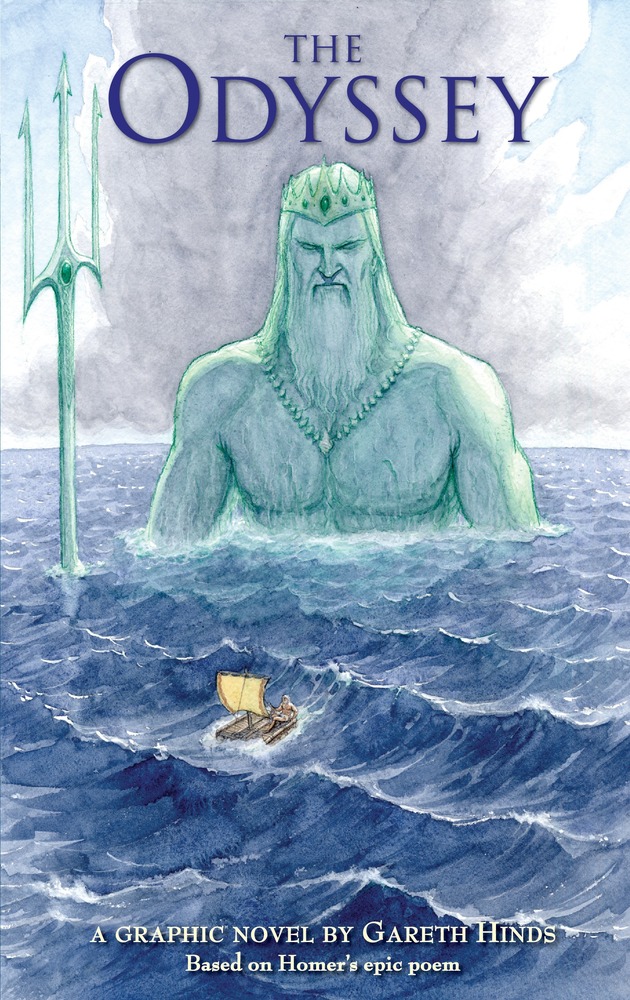 Rockstar Author is Coming to GAHS!
Debra Butterfield
Friday, September 20, 2019
Nationally recognized graphic novel author, Gareth Hinds, is visiting GAHS on Friday, October 18! Checks (made out to GAHS Library) or cash may be turned into the Library Commons by the end of the day on September 25 for book pre-orders. There will be an opportunity for students and staff to have the books signed by the author. Limited copies of The Odyssey will be available on the day of his visit. The prices are 40 percent off and a great value. One of his books could be a great way to remember the visit or would make a lovely gift. If you have questions, please email dbutterfield@msad11.org
Pre-Order Costs: (More about author below from his press release.)

The Iliad (paperback) $10.00
Macbeth (paperback) $9.00
The Odyssey (paperback) $10.00
Romeo and Juliet (paperback) $10.00
Gareth Hinds is the creator of critically-acclaimed graphic novels based on literary classics, including Beowulf (which Publisher's Weekly called a "mixed-media gem"), King Lear (which Booklist named one of the top 10 graphic novels for teens), The Merchant of Venice (which Kirkus called "the standard that all others will strive to meet" for Shakespeare adaptation), The Odyssey (which garnered four starred reviews and a spot on ten "best of 2010" lists), Romeo and Juliet (which Kirkus called "spellbinding"), and Macbeth (which the New York Times called "stellar" and "a remarkably faithful rendering"). Gareth is a recipient of the Boston Public Library's "Literary Lights for Children" award. His books can be found in bookstores and English classrooms across the country, and his illustrations have appeared in such diverse venues as the Society of Illustrators, the New York Historical Society, and over a dozen published video games.