NEWS
In an effort to provide a central location for news regarding MSAD11's response to the Novel Coronavirus 2019 (COVID-19), the following website will contain all the information the Superintendent's...
2020 Spring Sports Senior Athlete Recognition Night will be held on Tuesday, June 9 at 5:00pm in the Gardiner Area High School student parking lot. Please limit 1 vehicle per athlete.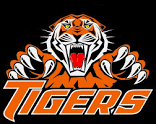 Dear Gardiner Tiger Athletes and Families: It is with great sorrow that I write to inform you that on April 9, 2020, the Maine Principals Association decided to cancel the spring 2020 sports...
SEE ALL NEWS