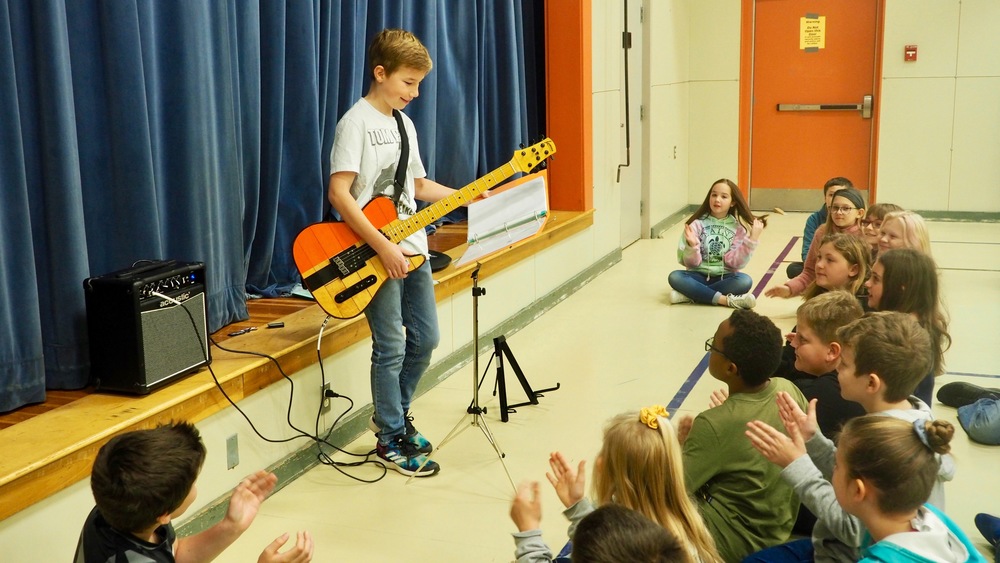 Jackson Sharing on the "Floor Guitar"
Wendy Drummond
Thursday, November 07, 2019
Today, Jackson shared a few tunes with classmates. This guitar was constructed from pieces of the Gardiner Area High School gym floor after the flood. We have posted a small clip on Facebook as well. Thanks for sharing Jackson!