Winter Kids Competition
Gretchen Nickerson
Wednesday, January 22, 2020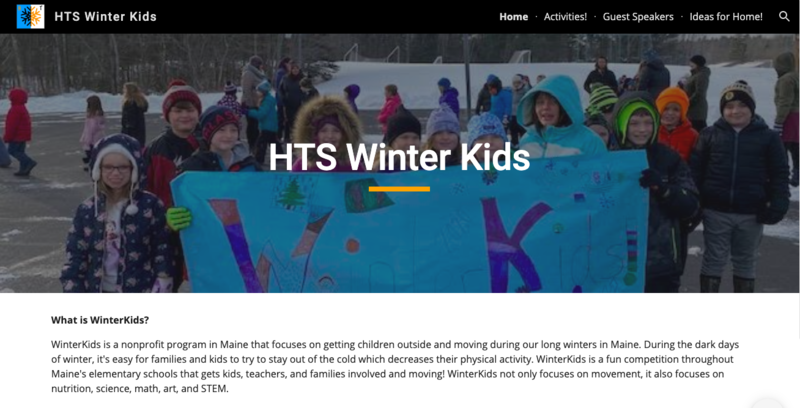 Helen Thompson School students are participating in Winter Kids this year and are working hard to win gold!
WinterKids is a nonprofit program in Maine that focuses on getting children outside and moving during our long winters in Maine. During the dark days of winter, it's easy for families and kids to try to stay out of the cold which decreases their physical activity. WinterKids is a fun competition throughout Maine's elementary schools that gets kids, teachers, and families involved and moving! WinterKids not only focuses on movement, it also focuses on nutrition, science, math, art, and STEM.
Check out their website to learn more about Winter Kids and the activities going on at HTS.