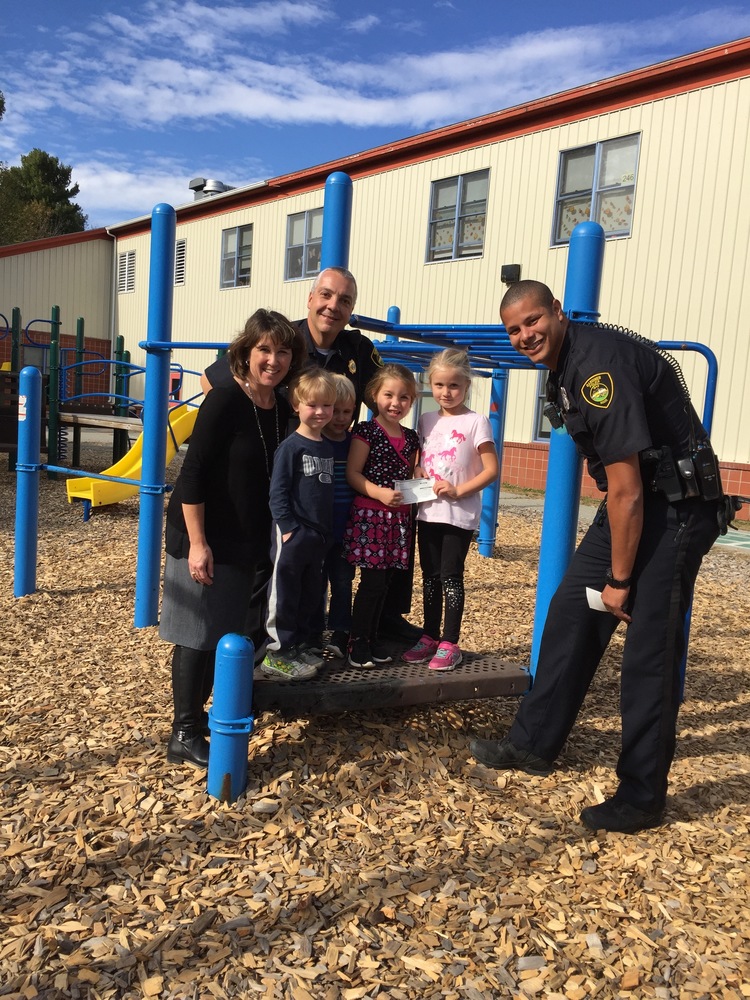 Gardiner PD Supports Playground Needs!
Karen Moody
Thursday, October 12, 2017
Thank you to Gardiner Police Department! Chief Toman and Officer Quintana delivered a check to our school for $733.50 to help fund the replacement of the platforms needed on our playground. These funds were raised from the "Meats and Sweets" challenge at the Swine and Stein event last weekend! Thank you to everyone who supported this event! You make a difference!
<3