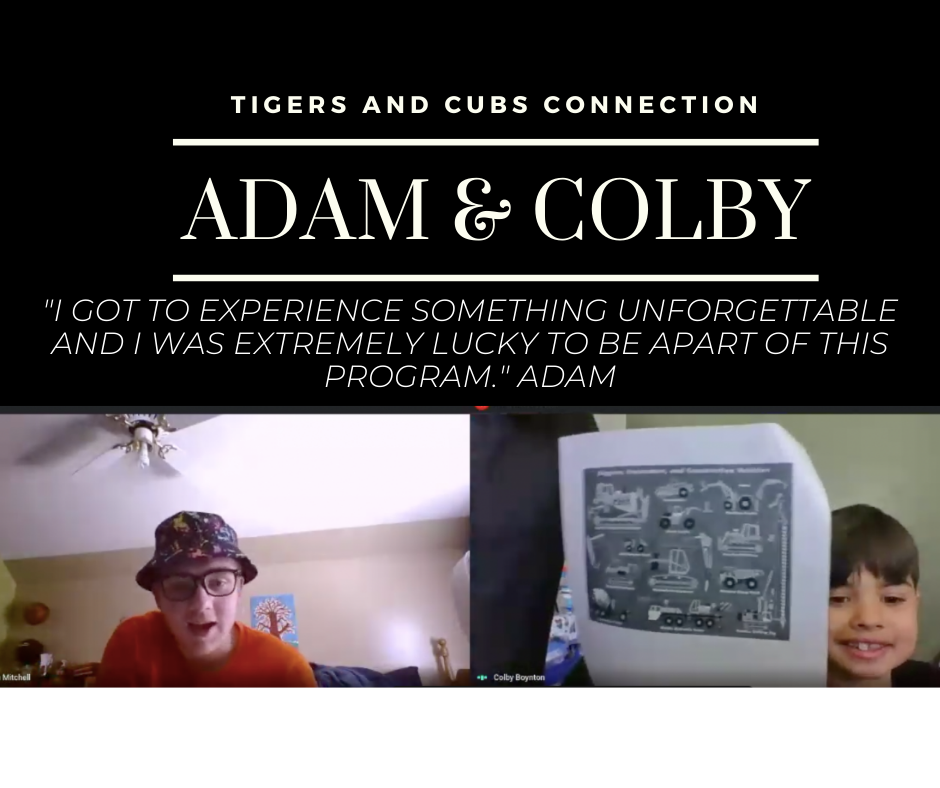 Tigers and Cubs: A Win-Win Mentoring Program
Kristy McNaughton
Monday, May 03, 2021
This spring an exciting new one on one mentoring program was piloted by Gardiner Area High School personal finance teacher Kristy McNaughton and supported by numerous high school and Laura E. Richards staff members. It featured ten GAHS Tigers pairing up with ten Cubs from LER for a series of six weekly Google Meets filled with lively conversation, art projects, games, and much more. The Cubs benefited from the mentoring and the Tigers experienced the power of showing up, being present, committing to someone, and fulfilling the mission of a program. The level of investment and dedication demonstrated by Tigers, Cubs, staff members, and parents shows the power of creating community.
We are all aware that life during Covid has not been easy for children, many of whom struggle to connect with others during this time of restrictions and isolation. Our Tigers understood as well and wanted to reach out. Watching these high school mentors interacting with their Cubs every week was truly inspirational. It's all about the connections!
Shared by a parent of a Cub:
"I wanted to ask that you let my son's Tiger know that I am grateful for the time she spent with my son. She gave him friendship and he doesn't have that opportunity otherwise. He felt listened to, appreciated, and most of all he felt equal. Thank her for me, please. She should know that she made a positive difference in someone's life."

Some of the Tigers and Cubs are featured below.