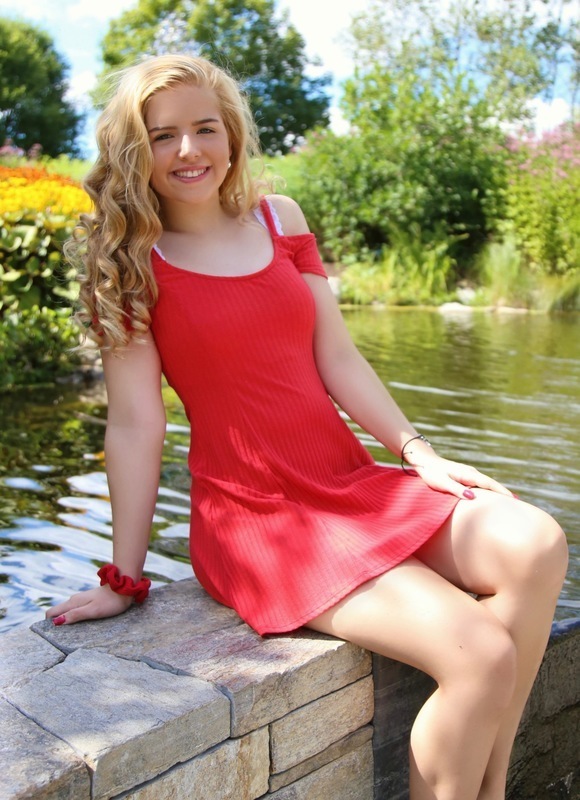 Senior – Cammie Bane
Musical ensembles that you've performed in at GAHS – Chorus, select choir, & the musical. I also enjoy helping Mr. Walker when he needs it like playing in the winter pep band!
Number of years in Band and/or Chorus (Elementary through High School) – 7
Instrument(s) you play in Band and/or your vocal part in Chorus – Soprano
What are your plans for after high school (college, major, job, etc.)? - I plan on getting trained to become a flight attendant and have a happy long life filled with friends, family and, of course, music.
What honors festival have you participated in? - I've participated in the District III Festival both my 8th grade and Sophomore years.
What is your favorite piece(s) that you've performed in high school? - My favorite would have to be when we did "Lean on Me" my Freshman year.
What is your favorite musical moment in high school? - I can't really pick just one favorite moment. I just love thinking back to all the life-long friends I've made in the music room.
How has being involved in the high school music department impacted you? - Being involved with music in high school has helped me grow as a person and as a singer. It's had helped my fear of singing solos and being on stage. I think just having a space in the high school where I know I will feel 100% accepted is a nice feeling. I'm thankful to have made so many friends that I can call my family because of my involvement in the music department. I wouldn't be the same person without music.
What words of wisdom would you share with the underclassmen music students? - Keep staying involved! The music room is where you will meet the best kinds of people and have the most fun. Remember to work really hard and remember your music folder! Enjoy high school while it lasts. I know everyone says this, but time really does go by fast.
Congratulations, Cammie! Thank you for your dedication to the chorus and for sharing your musical talents with us for all of these years!!