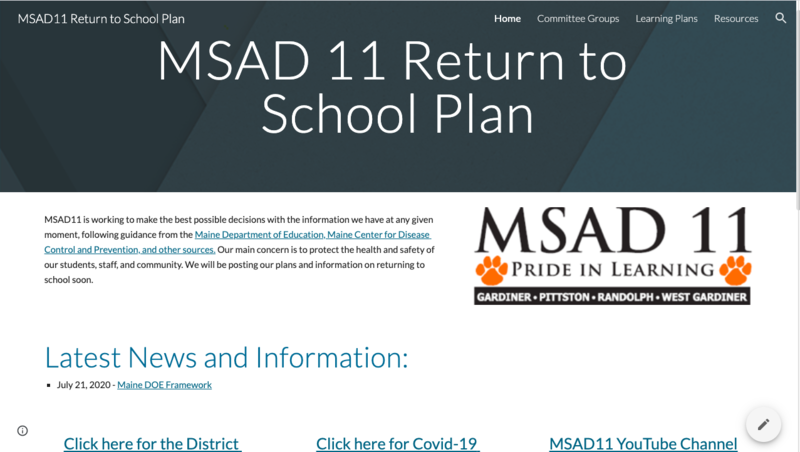 MSAD11 is working to make the best possible decisions with the information we have at any given moment, following guidance from the Maine Department of Education, Maine Center for Disease Control and Prevention, and other sources. Our main concern is to protect the health and safety of our students, staff, and community.
Soon, we will be posting our plans and information on Returning to School here.
Please visit our YouTube channelas well.