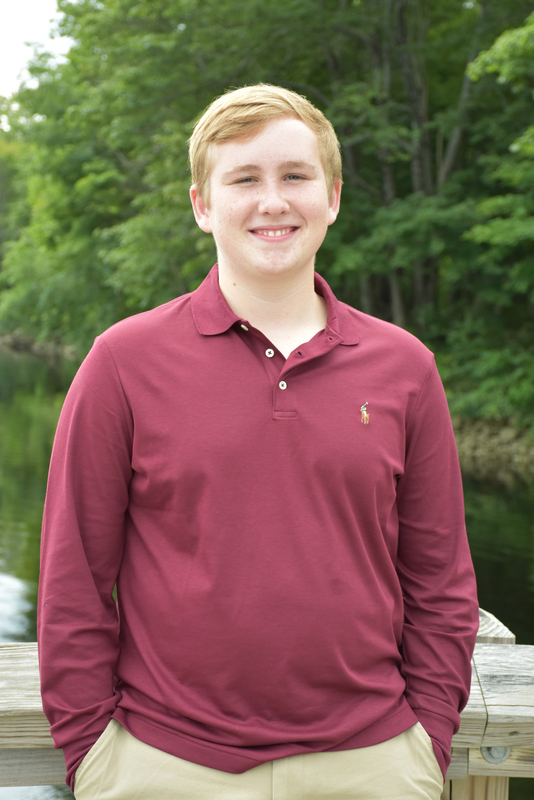 Senior - Evan Wells
Musical ensembles that you've performed in at GAHS - Band
Number of years in Band and/or Chorus (Elementary through High School) - 8 years
Instrument(s) you play in Band and/or your vocal part in Chorus - Trumpet
What are your plans for after high school (college, major, job, etc.)? - I will be attending college. I have not decided what I want to major in yet, but my interests include Environmental Science, Biology and Environmental Policy.
What is your favorite piece(s) that you've performed in high school? - My favorite pieces are Rosanna in jazz band and Sleigh Ride in Concert Band.
What is your favorite musical moment in high school? - I have enjoyed many great moments and performances in both bands but one of my favorite moments was when one of the past seniors secretly put a football down a baritone sax. The baritone sax wouldn't make a noise when it was being played until Mr. Walker went over and pulled a football out of the instrument in front of the whole band.
How has being involved in the high school music department impacted you? - It has provided a fun and enjoyable environment and a chance for me to meet people I wouldn't have met otherwise.
What words of wisdom would you share with the underclassmen music students? - Enjoy every moment you're in the ensembles because as you go through high school and get older you will miss them more and more.
Congratulations, Evan! Thank you for your dedication to the band and for sharing your musical talents with us for all of these years!!