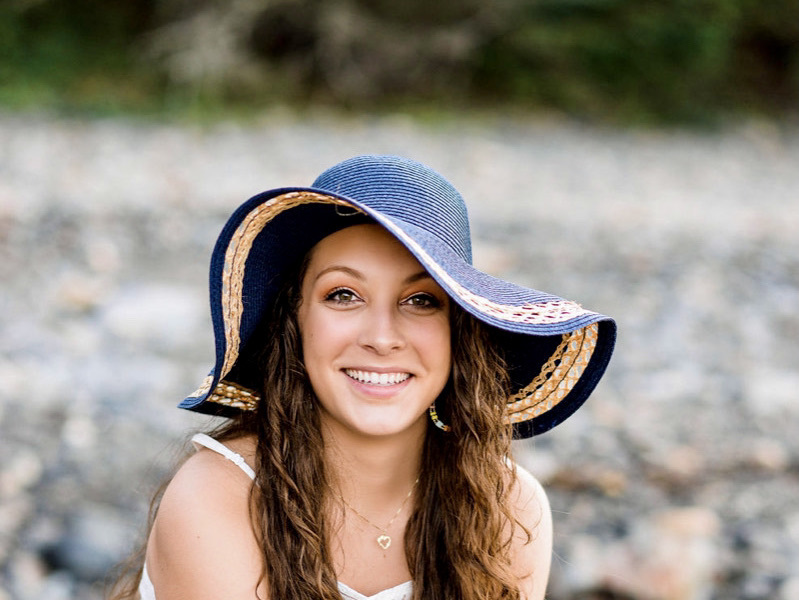 Senior - Gabby Lunt
Musical ensembles that you've performed in at GAHS - Band & Chorus
Number of years in Band and/or Chorus (Elementary through High School) - I have been in band and chorus for 8 years.
Instrument(s) you play in Band and/or your vocal part in Chorus - Band – Clarinet, Chorus - Soprano
What are your plans for after high school (college, major, job, etc.)? - I plan on attending Thomas College to major in Integrated Technology
What is your favorite piece(s) that you've performed in high school? - My favorite pieces we've played are "Pirates of the Caribbean", and "Remember", the piece we had written in memory of 3 former students at GAHS
What is your favorite musical moment in high school? - Playing at football games
How has being involved in the high school music department impacted you? - Being involved in the music department has taught me to branch out and step outside of my comfort zone. I have met some wonderful people while being involved in the music department. I have definitely made some forever friends!
What words of wisdom would you share with the underclassmen music students? - Underclassmen, don't be scared to talk to the upperclassman...we're not that scary, we want you to talk to us. Being in that band room is always one big family reunion, so just embrace the funny, loving, and sometimes really weird moments. Listen to Walker's stories during band even though you just heard the same one during chorus because you're going to remember those stories for the rest of your life! The band room will become your second home. It does for everyone, so just love every moment because sooner or later you'll be graduating just like me. You won't see it coming!
Congratulations, Gabby! Thank you for your dedication to the band and chorus and for sharing your musical talents with us for all of these years!!