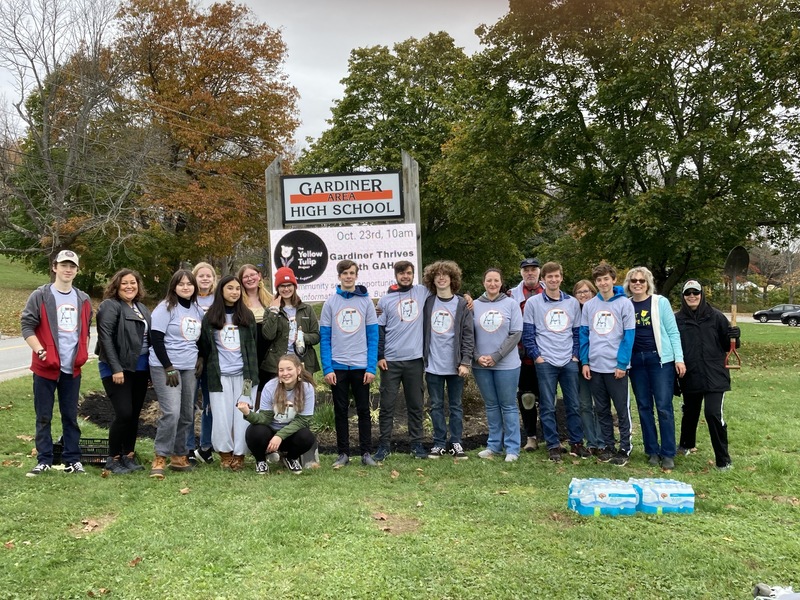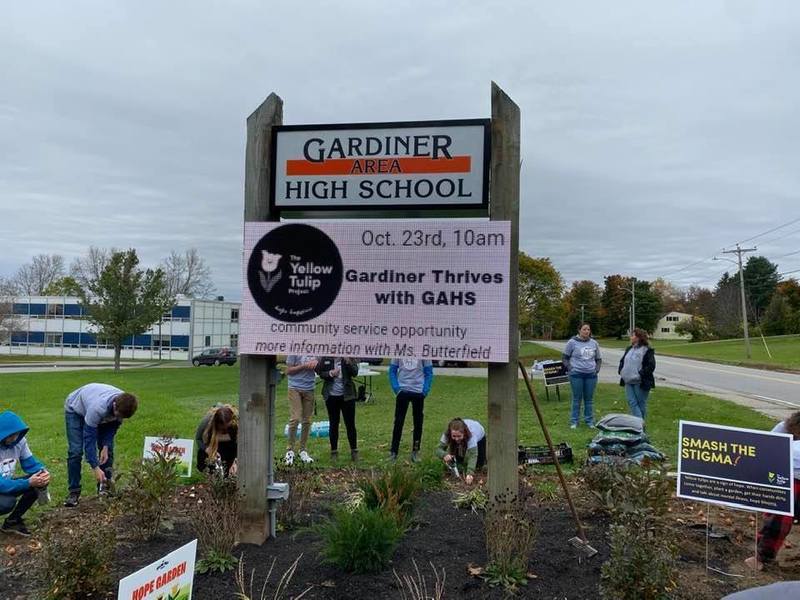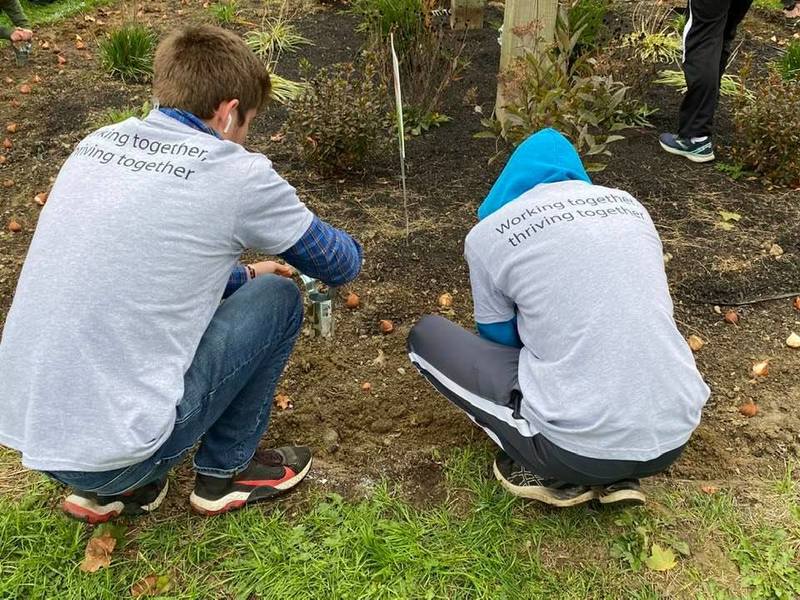 The Yellow Tulip Project: Growing Hope
The Yellow Tulip Project is a national non-profit organization smashing the stigma surrounding mental illness, building community, and bringing hope.
Often during morning announcements, Principal Chad Kempton challenges GAHS staff and students to do something positive. On Saturday, October 23, students, staff, and members of the community accepted the challenge and connected to bring The Yellow Tulip Project to GAHS. We added our garden to the national Yellow Tulip Project map by planting 300 bulbs.
This project is about raising awareness for mental health, realizing we are not alone, and taking care of ourselves while making connections with others.
This event was sponsored by Gardiner Thrives and promoted by GAHS school organizations including the Civil Rights Team, the English Department, Interact, the Gay Straight Diversity Alliance, and Tigers Create!

Before planting, senior Tom Gingras brought the group together by singing an inspirational performance of Imagine by John Lennon.
Members of the junior class followed with GAHS Poet Laureate, Shawn Jiminez, reading his moving original poem entitled The Days Move By. Gabrielle Grant shared an important message from the Civil Rights Team and read Emily Dickinson's poem, "Hope" is a thing with feathers. Elise Clockedile left everyone with a powerful message and reminder, "Ask for help. It doesn't make you weak or sick, it makes you healthy and normal."
While planting, Thomas Murphy reflected on the experience, "It is great to come together and create something."
We are looking forward to enjoying the hopeful blooms this garden will produce for years to come.