Homeless Liaison Elisha Morris, Director of Special Services, is the homeless liaison for MSAD #11. It is the responsibility of MSAD #11 to notify the citizens/parents of the district, on an annual basis, that educational services are available to students classified as homeless. If you need further information to determine the rights available to homeless students in our district, please contact Elisha Morris at 582-7366, or your building principal.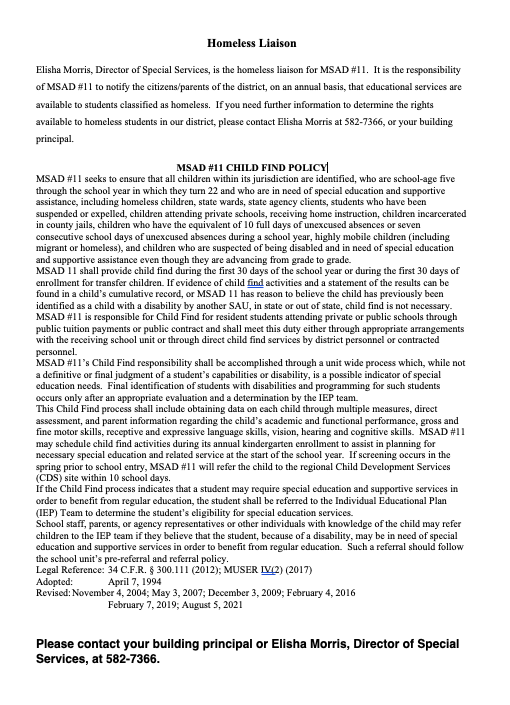 $25,000 Student Accident Medical Insurance MSMA Property & Casualty Trust's Student Insurance plan offers $25,000 for Student Accident Medical Insurance protection through AXIS and administered by American Management Advisors (AMA). Who can enroll: full time registered students K-12 teachers administrative and other personnel Coverage options include: 24 Hour Accident Coverage - $50.00 School Time Coverage (includes interscholastic sports – NOT including football) - $11.00 Football – Grade 9 - $150.00 Football – Grades 10-12 - $250.00 Optional Dental - $8.00 Click here to find AXIS brochure and learn more about: highlights, terms and conditions enrollment starts August 16, 2022 NEW online enrollment process at
www.aliverisk.com/StudentAccidentEnrollment
payment process For questions, inquiries, and information contact: ALIVE Risk
contact@aliverisk.com
800.366.5810 X52128

MSMA Student Accident Insurance Available Find out more by clicking on the image!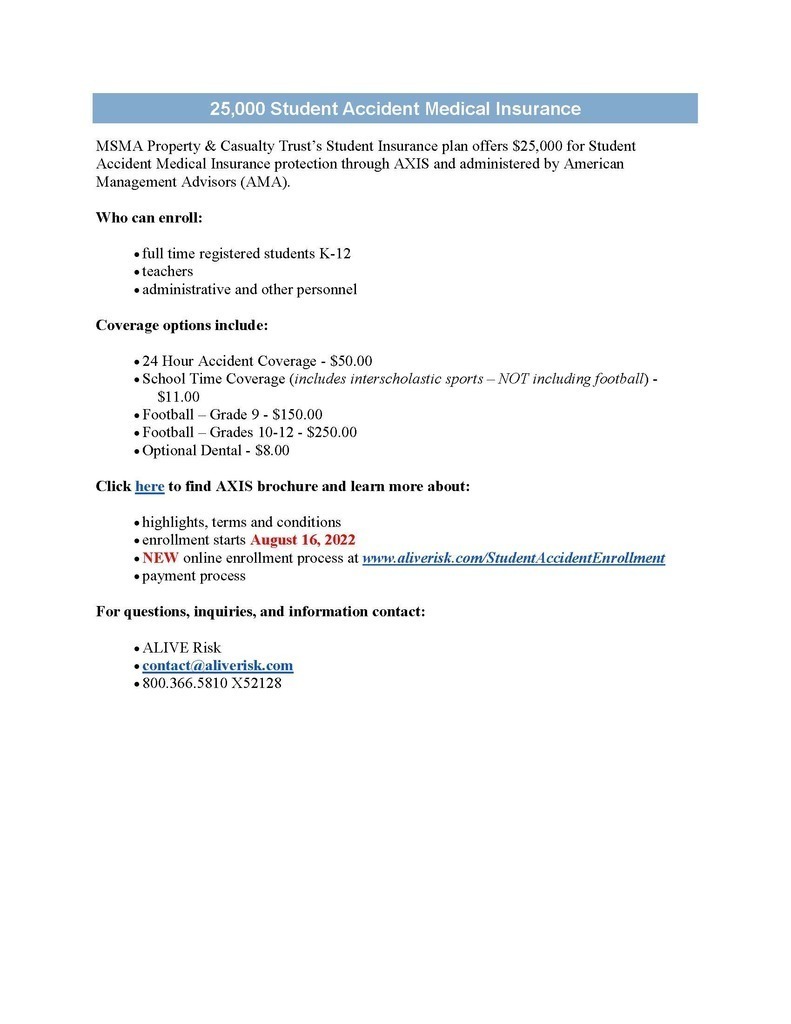 Why Join The GRMS PTO?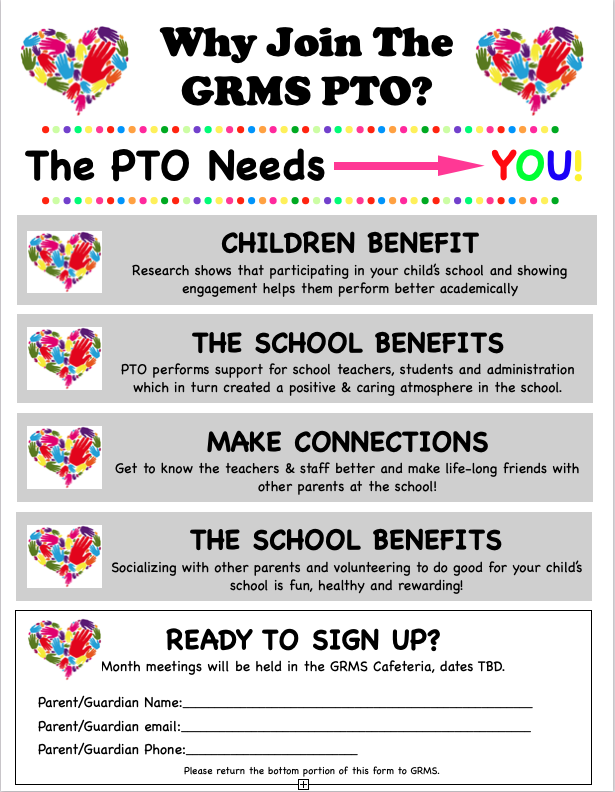 The middle school fall sports parent/guardian meeting will be held on Thursday, Aug. 25 @ 6:00pm in the middle school gym. All fall student athletes and a parent/guardian should attend this important meeting. If you have questions please reach out to Nate Stubbert, Athletic Director,
nstubbert@msad11.org

​​Due to a staff shortage, the Central Office is closed to the public on Wednesday 8/10/22.


Tiger Food Pantry is open to all MSAD11 students and their families. Summer hours at 3-5 PM on June 20, 27, July 11, 18, 25, August 1, 8, 15, 22, 29. CLOSED July 4th. Please call 582-3150 x 3313 to place a food order so we can have it ready for you to pic, up curbside at Gardiner Area High School (40 West Hill Road in Gardiner). Thanks Mrs. Desoto and Volunteers!!!

The electrical power is out at the MSAD11 bus garage, the central office, and the schools. Students will be sent home on the bus, using the regular dismissal schedule. Please be aware - phone service is limited at this time.
8th Grade Celebration Live Feed Link will be posted right here on this site 10 minutes before the start of the Celebration which begins at 8:30 a.m. Wednesday, June, 15





Door Dash Deliveries Are Not Allowed, parents will be contacted to pick the product up.

Please click on the link to access an important message from MSAD11 Superintendent Pat Hopkins:
https://bit.ly/3HtZ3J5

Click the link to access a return from break COVID-19 update from MSAD11 Superintendent Pat Hopkins :
https://bit.ly/3HqtQqi