Tiger Food Pantry is open to all MSAD11 students and their families. Summer hours at 3-5 PM on June 20, 27, July 11, 18, 25, August 1, 8, 15, 22, 29. CLOSED July 4th. Please call 582-3150 x 3313 to place a food order so we can have it ready for you to pic, up curbside at Gardiner Area High School (40 West Hill Road in Gardiner). Thanks Mrs. Desoto and Volunteers!!!

REMINDER: MSAD11 will have an Early Release Day tomorrow (06/16/2022). GRMS & GAHS dismiss at 11:00, elementary schools at 12:00 pm. There will be no PREK classes.

The electrical power is out at the MSAD11 bus garage, the central office, and the schools. Students will be sent home on the bus, using the regular dismissal schedule. Please be aware - phone service is limited at this time.

The MSAD 11 Budget Meeting will be held tonight, June 7, 2022 at 6:00 p.m. at Gardiner Area High School in the Gymnasium.
SENIOR SLIDESHOW! If you have a baby photo, senior photo, or photos of the seniors as younger kids email
bellamcloud@icloud.com
! These pictures need to be in by Tuesday 6/7 for the slideshow to be completed in time for graduation.

Hello Seniors, Each year as part of graduation celebrations, the Gardiner Area Ministers Association (GAMA) hosts a Baccalaureate ceremony for graduating seniors from GAHS. This is not a school event, but one we make you aware of. Participants wear their caps and gowns during this event and some participate in the ceremony with speeches. I have attached a pdf of the flyer the group has created for this year's ceremony. Please check in with either Ms. Pare or myself if you plan to attend. -Chad Kempton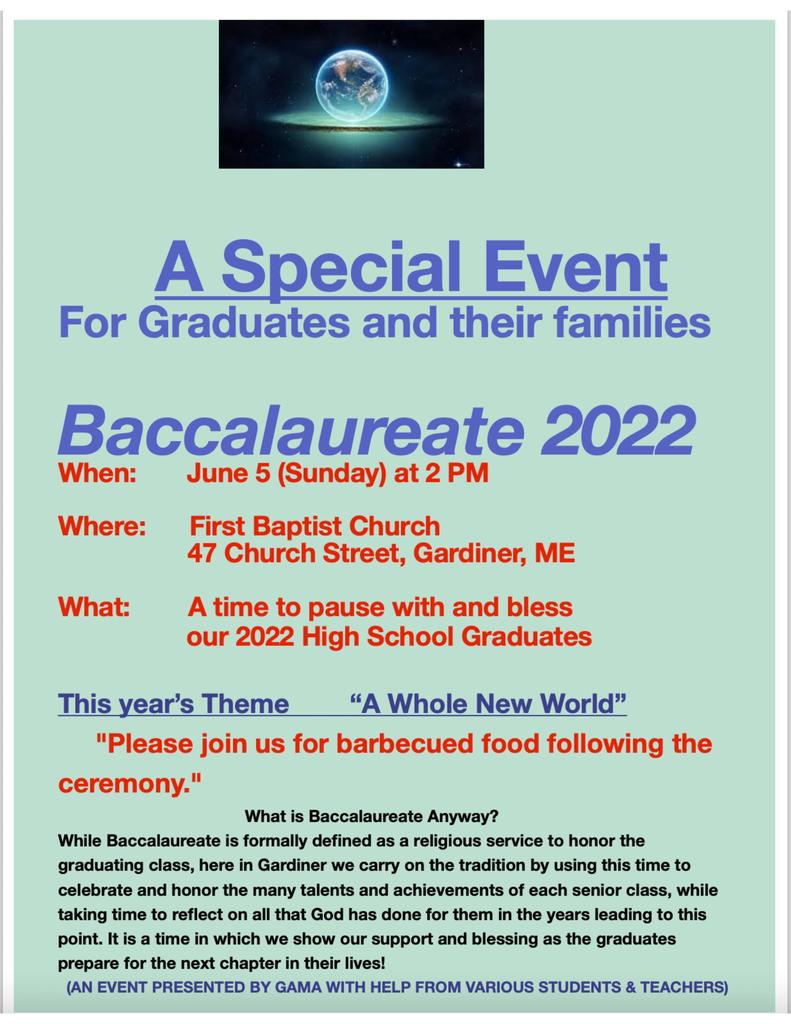 Senior's Only Spirit Week, May 31st-June 3rd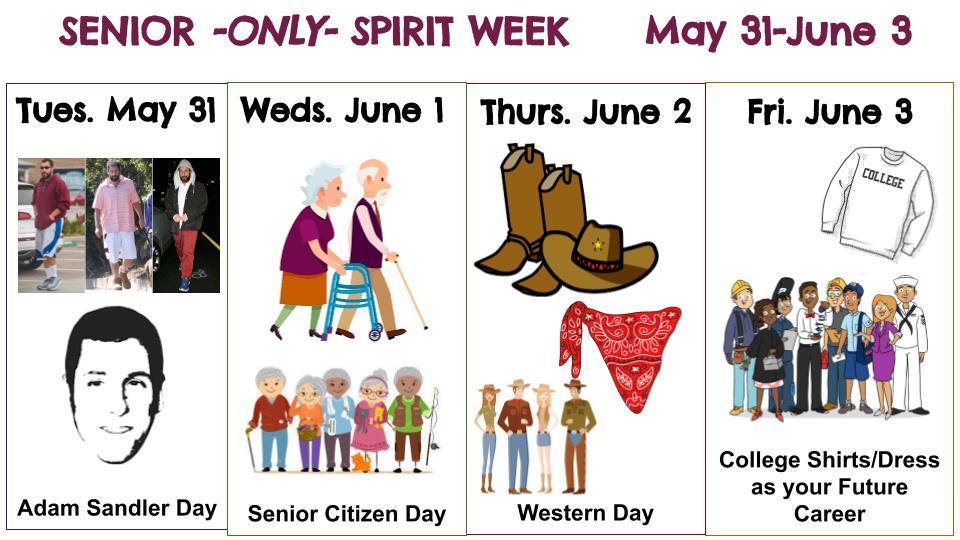 Senior Supper will be in the GAHS cafeteria for all graduating seniors on June 1st. 5pm - 6:30pm


Please consider supporting one of our local scholarships: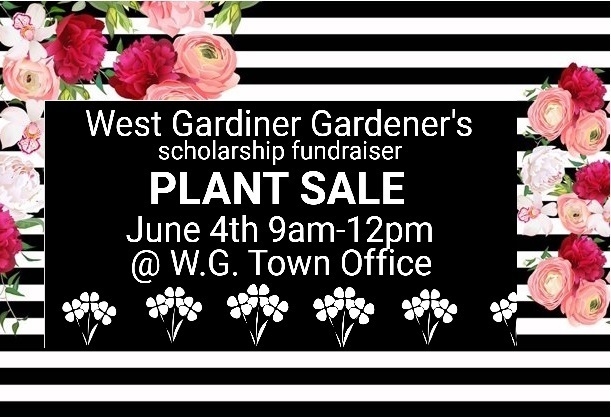 We have several copies of old yearbooks that need 🏡 homes. If you are a graduate and want one of the extra yearbooks we have, they will be available in the main lobby during the week of May 16-20. These yearbooks are free. First Come First Served.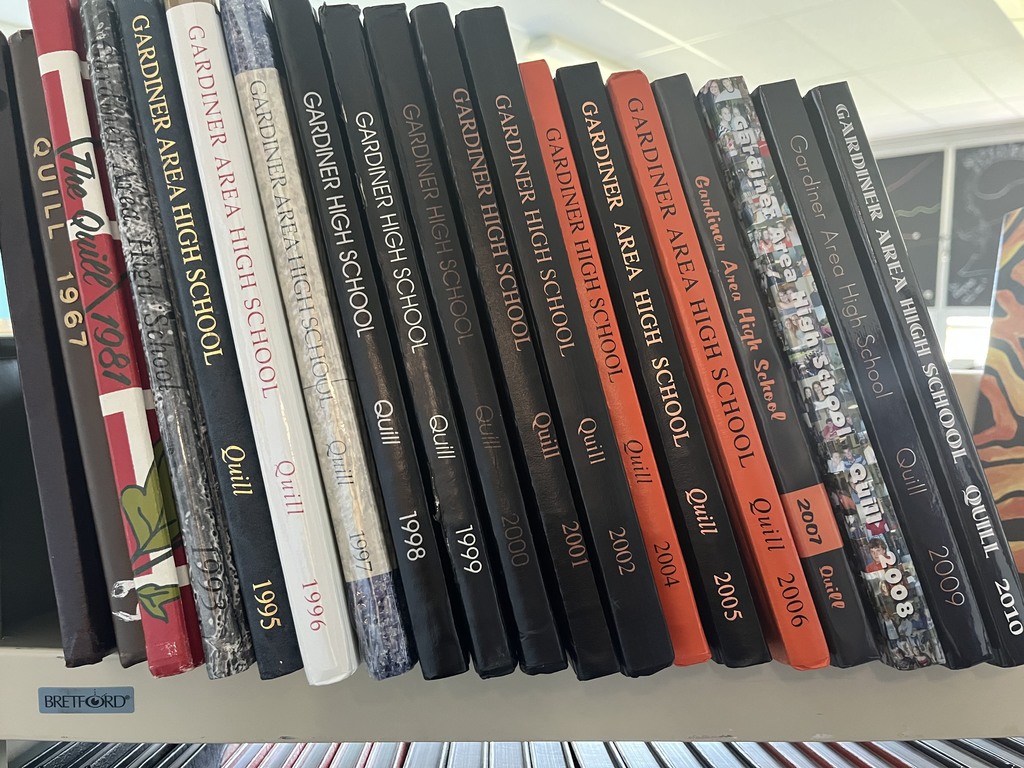 The Gardiner Area High School GSDA is hosting a family/community craft fair May 22 from 10-2pm.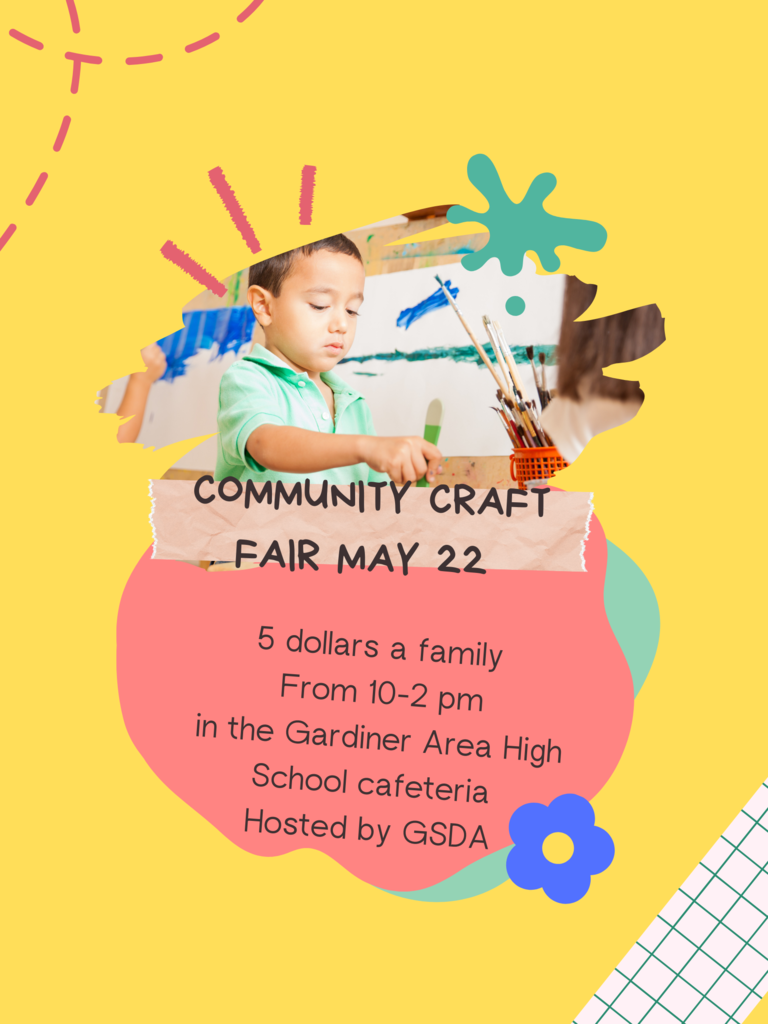 Congratulations to the Student's of the Month for April! (l to r) Amber Nichols, Destiny Williams, Wyatt Chadwick, and Zach Bailey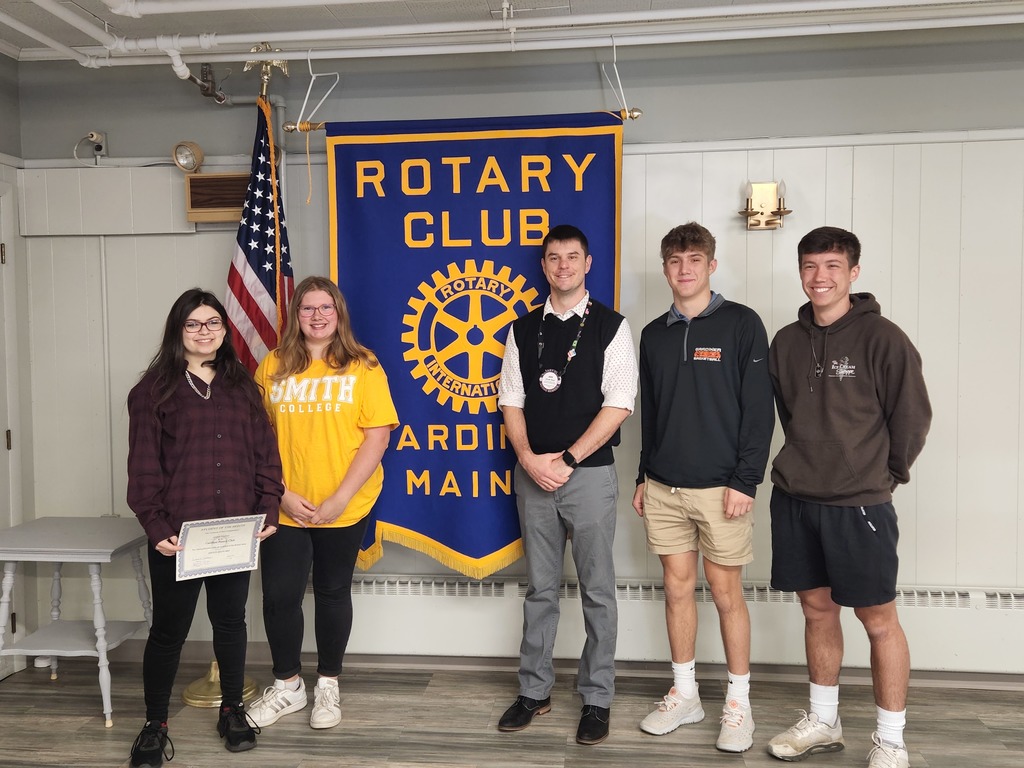 Spring 2022 GRMS Drama Club production of "The Adventures of Doctor Dolittle" May 7,8, and 9, at 7:00pm Ticket can be purchased at the door or ordered via
grmsplaytickets@gmail.com

tinyurl.com/GAHStheENDofTHEyearEVENTS2022 Link to the GAHS end of the year events 2021-2022 Please save the link, as these events are subject to change.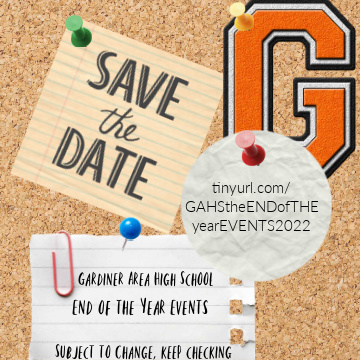 The MSAD 11 Art Extravaganza will be held on Wednesday, May 11 from 3 p.m. to 6 p.m. at Gardiner Area High School. It will feature art created by students in art classes. In addition, book art, video production films, and music performed by high school students will be featured. With support from Gardiner Thrives to promote healthy choices and well-being, Little Chair Printing will be demonstrating screen printing powered by a bicycle. Prints and other keepsakes will be for sale. Upstream, a nonprofit dedicated to fish passage, will be showing their newly released video, Keystone: Voices for the Little Fish featuring students and staff from the high school. They will also be creating a mural in the hallway offering guests an opportunity to make wishes for fishes. Face painting, button making, and book art stations will provide opportunities to create art. This event is free and open to the public. All are welcome to attend and celebrate the arts!


Graduation information, please share: