Congratulations to the Students of the Month! Ben Kimball, Sydney Dayken, Gigi Grant, Molly Stickney, and Jessa-Lynn Ellis, pictured with Superintendent Hopkins.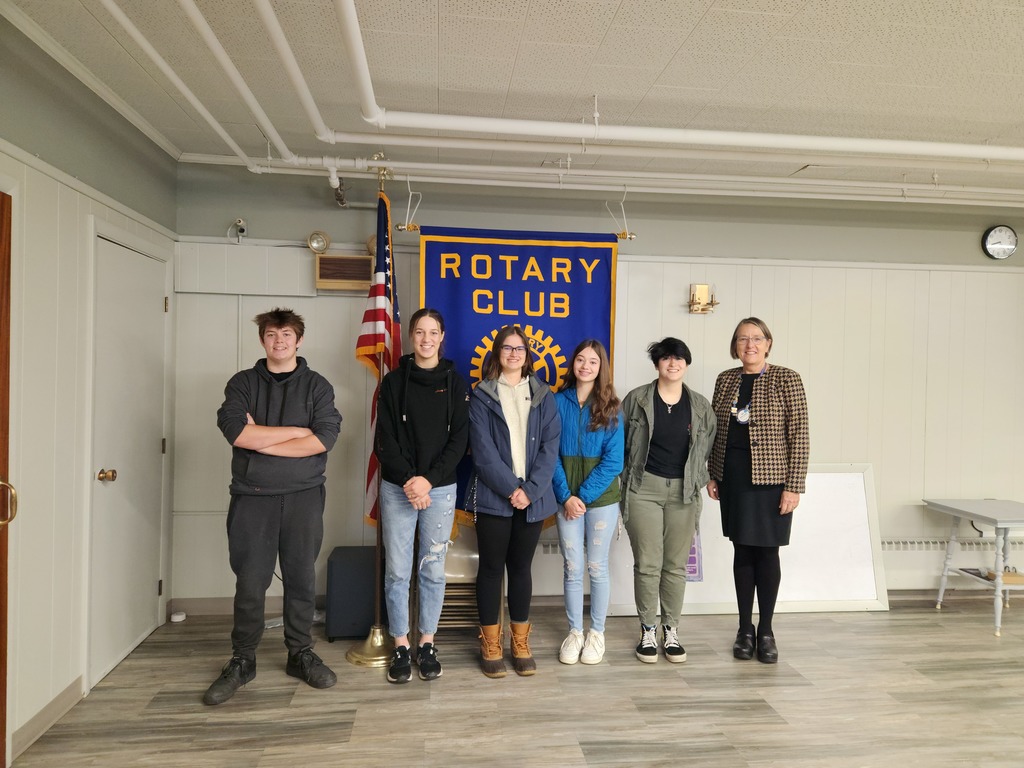 MSAD11 administrators meet with local first responders on a regular basis to discuss confidential elements of our emergency plan. The goal is to strengthen our ability to respond to future emergencies. There have been a few inquiries from the public as to attendance at the workshop this afternoon. The pre-scheduled meeting is for administrators and local law enforcement and is not a public meeting.

Superintendent Patricia Hopkins update from Gardiner Area High School: bit.ly/3gayEbE

This is Pat Hopkins, MSAD 11 Superintendent of Schools with an update on the situation at the Gardiner Area High School. The high school has been thoroughly searched and cleared law enforcement. As a result, the lockdown has been lifted. Today's threat was received by dispatch via a phone call concerning multiple school districts around the state. Multiple law enforcement agencies were on site supporting us and ensuring the safety of all students and staff. Parents who wish to pick up their students to take them home for the day may do so by checking them out of the main office. I commend students and staff for following our emergency plan and doing what they were supposed to do in these type of situations. As additional information presents itself, I will provide all of you with an update, including next steps.

Good afternoon. Today, the MSAD11 notification system will be tested. Text messages, phone calls, and emails will be sent to parent/guardians and staff in all buildings. Please contact the office in your child's school to request phone number and/or email address changes. If you do not have any children in MSAD11, call the central office at (207)582-5346 ext. 1211 to have your information removed.

PHOTO RETAKE DAY IS WEDNESDAY 11/16/22, 7:30am-12:30pm in the Little theater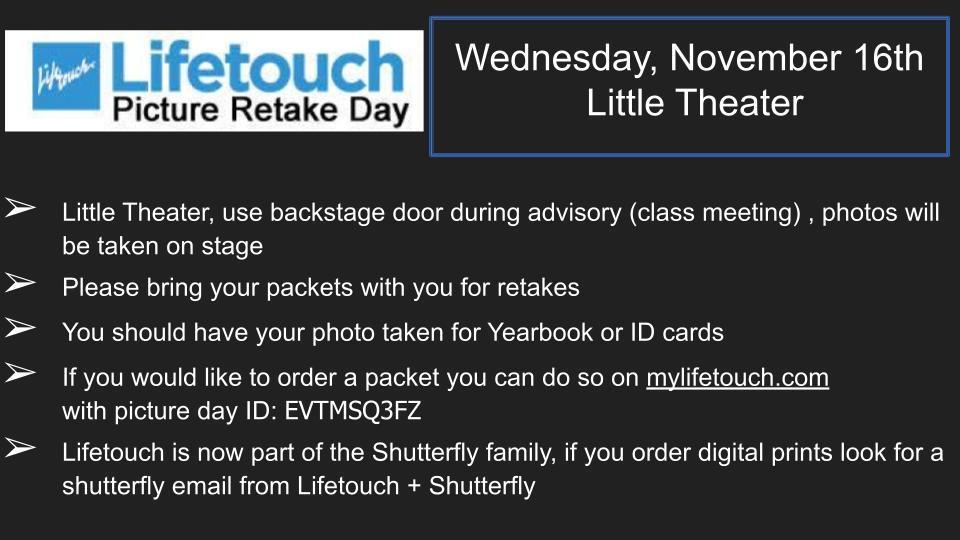 All phone issues have been repaired, and the system is fully functioning. Thank you for your patience.

MSAD11 is having issues with the phone system in some of our schools, the bus garage, and the central office. If your call is not answered, please leave a detailed voicemail message. An additional notice will be sent when the trouble has been repaired.

The NHS is currently collecting coins (or dollar bills) to help purchase food for the 200 Thanksgiving Baskets we will be giving out to community members on 11/21. We want to thank everyone who has donated or is intending on donating! Remember that the homeroom for each grade level that brings in the most money will get a Dunkin breakfast after Thanksgiving Break! In addition to the coin collection, we would like to let you all know that due to the number of requests I have received, that students can earn community service hours for donating a turkey (or two). Here are the guidelines: * Each turkey is worth 2 hours * Each student can earn a maximum of 4 hours (2 turkeys) * Turkeys can ONLY be dropped off on 11/21 (Monday) outside of room 401 between 7AM - 7:45AM. (we do not have access to storage for turkeys and will not accept them earlier than this date) * When the student drops off the turkey, they will receive their community service form at that time. It is the student's responsibility to finish completing the form and turn it into the main office. If a student does not turn it in, that is on the student. If you have any questions, please contact Mrs. Boudreau.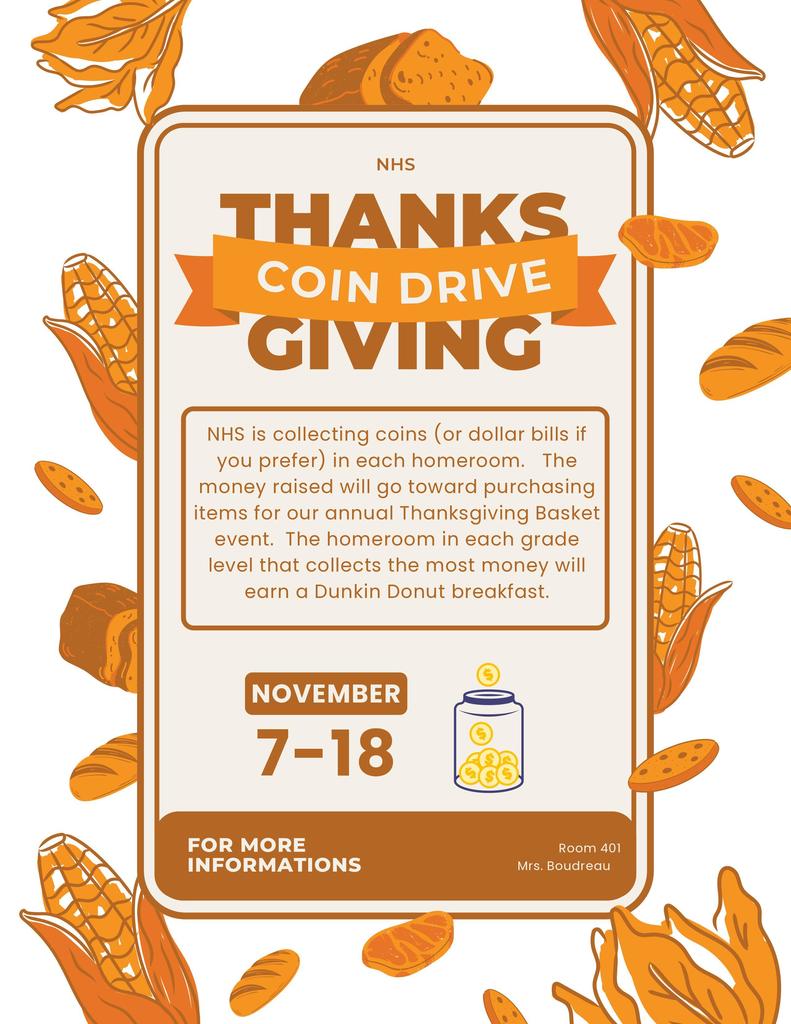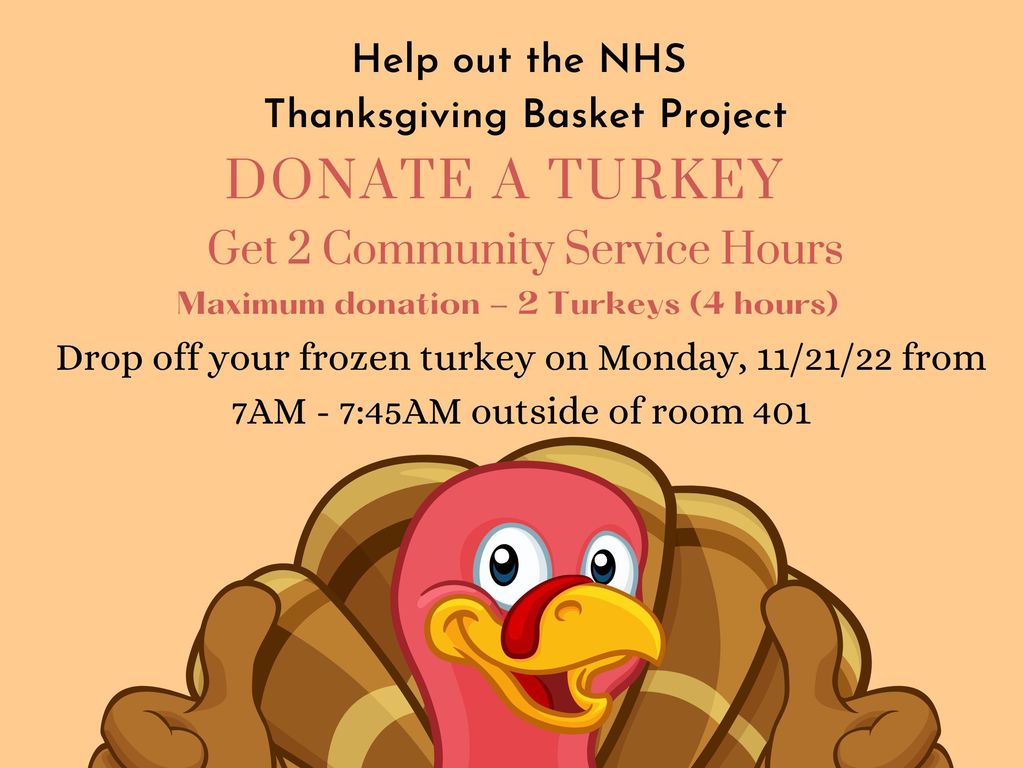 Common Sense Media, (commonsensemedia.org), is a website for parents and caregivers to get information on all forms of media to help guide families in what children may be watching or exposed to. There's a "Parent Tips and FAQs" tab and from there you can choose to search "By Age," "By Topic," "By Platform," and "What's New." We urge all parents and caregivers to pay attention to what your children are accessing through their phones, tablets, TV, and streaming sites like Netflix, YouTube, etc.

Congratulations to the Students of the Month for October (l to r)!!! : Superintendent Pat Hopkins, Wyatt Sidelinger, Rose Austin, Carley Rines, and Connor Fairservice. Thank you to the Gardiner Rotary Club for recognizing our students!

NHS Induction 11/7/22 6:00pm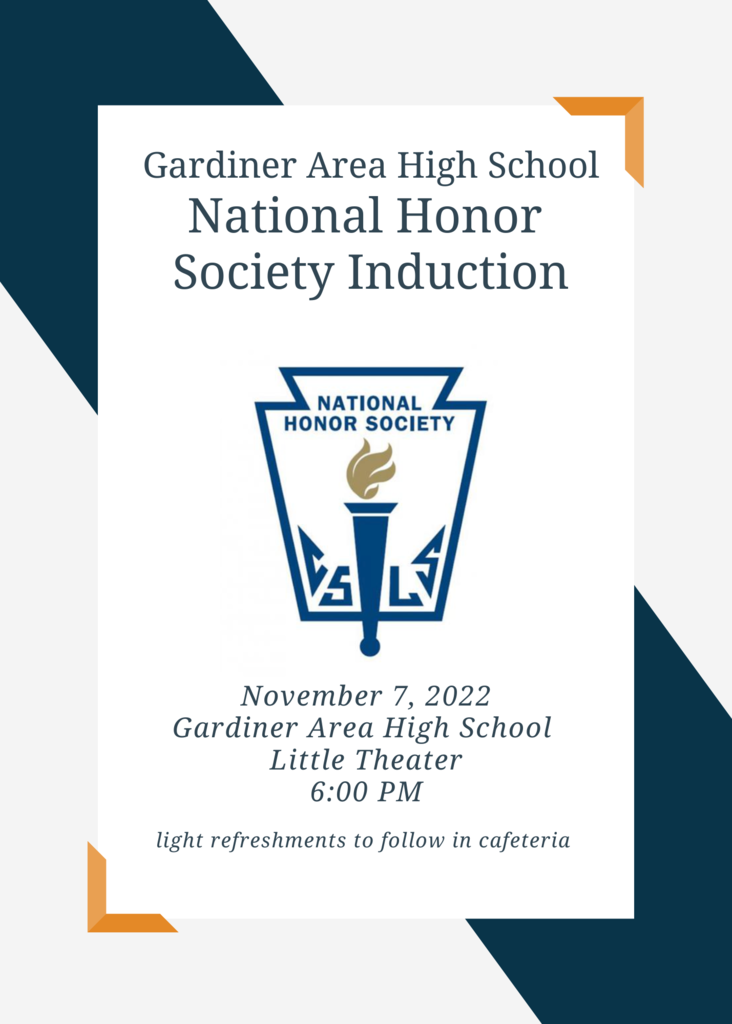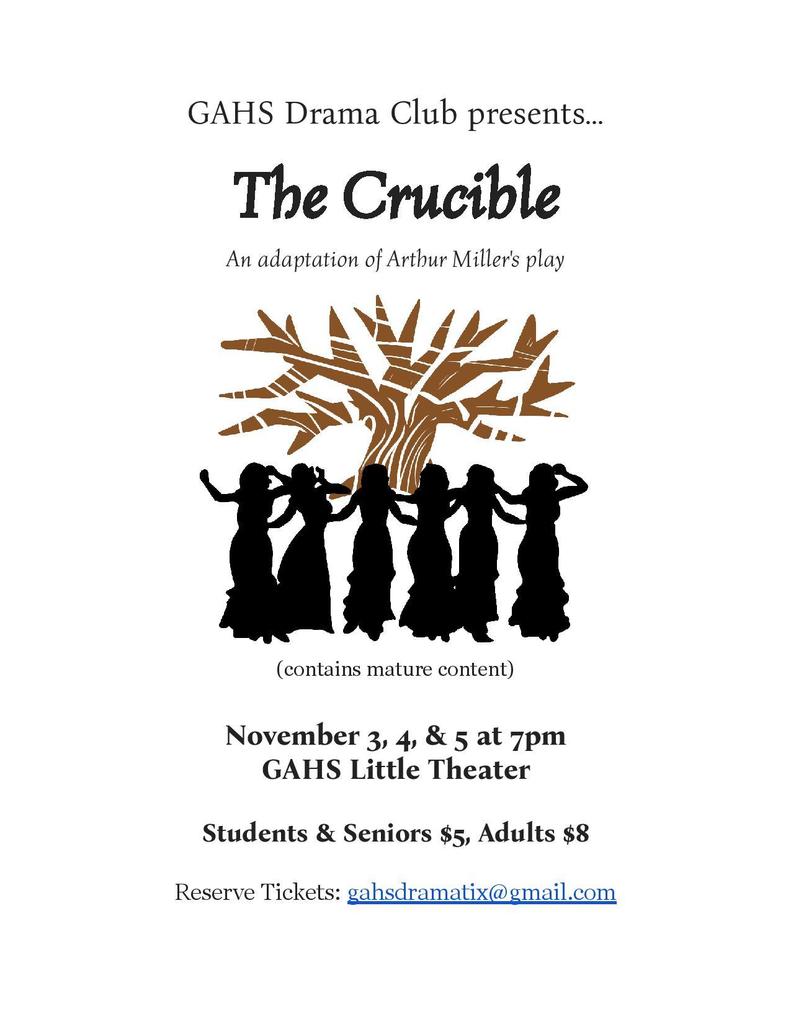 Reminder –Thursday, October 27th is an early release day for students in MSAD11 (Parent Teacher Conferences). Grades K-5 will dismiss around 12, and GAHS/GRMS around 11. No PREK classes.

Valuable information that was presented at the MSAD11 Special Board Workshop on 10/20/2022. The Maine Integrated Youth Health Survey, Fall 2021 Survey, Prepared for Gardiner Area Thrives Coalition/HCCA:
https://bit.ly/3Dhpqmv

Reminder - tonight at 6:00 PM there is a School Board workshop. Attend in person at the Central Office at 150 Highland Avenue in Gardiner, or click on the link posted at
www.msad11.org
at 5:50 PM to watch the meeting on our YouTube Channel. For more information - click this link:
https://bit.ly/3rXSeKA

GAHS Interact Club Presents a Trunk or Treat event 10/22/22:

Board Workshop on October 20th at 6:00 PM. You are invited! Click the link for more information:
https://bit.ly/3rXSeKA
Seniors and Senior Parents! The senior section of the yearbook (Senior Portraits, Baby Photos and money, Wills, and Dedication) are all due Friday 10/28! All these forms are on the google classroom! If you need to access the Baby Photos Form it is on the Yearbook page on the High School Website. All Baby Photos are $15. Email
kacollins@msad11.org
with questions.